There's a huge number of options for every phone, TV, or tablet, that can make the process of shopping for new gadgets far less enjoyable than it should be.
We have provided a list of some of the newest gadgets available right now to help you overcome this problem. There is only one entry for each category and this will only be updated when a newer gadget enters the market.
If you are the kind of person who is interested in the latest in the gadgets industry here is your new shopping list.
Huawei MateBook X Pro
After years of dominance by the all powerful Dell XPS 13, which is now in second place, the Huawei MateBook X Pro is arguably the best laptop that will give you value for money in 2018.
Although Huawei hasn't been manufacturing laptops for as long as the more established manufacturers, it has completely set itself apart with the brand new MateBook X Pro.
This is a beautifully-designed laptop with an alluring screen, and it comes loaded with the latest components that enable it perform optimally, and a battery life that can compete favorably with many of its rivals.
Samsung Galaxy S9 Plus
This device is Samsung's best phone with superb camera and a big screen. Samsung is making a fuss about the camera on the S9 range and for the right reasons.
On the back of the S9 Plus, there is a dual 12MP camera with an impressive f/1.5 maximum aperture.
At the time of writing, the S9 range is the only mobile phone with a camera aperture as wide as this, which confers on it a low-light prowess.
Samsung Q9FN QLED (2018)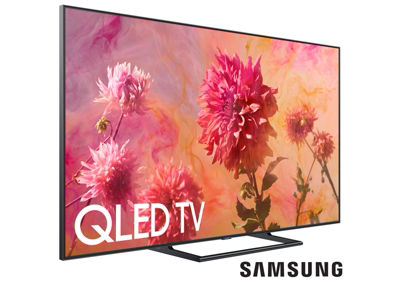 This could be the best TV ever! Apart from being more colorful and brighter than a similar model it put out last year, Samsung's 2018 flagship screens utilizes an entirely different lighting system to overcome the contrast problems of its predecessor.
Full Array Local Dimming in place of edge-lit LED lighting.
The Samsung QLED Quantum Dots works at the same time with the FALD panel to produce pictures that are brighter and more colorful than nearly anything we've seen come from the manufacturers from South Korean.
New iPad (2017)
The New iPad gives you maximum bang and plenty of power for your money.
The new iPad (2017) is the best tablet on the market right now. It has a beautiful design, sharp 9.7-inch display, and A9 chip – all for a price that is not very expensive.
Although the new iPad (2017) is not doing anything exceptional, it is an impressive update on a device which already has a five-star rating, and at a much more affordable price.
Rather than the usual 16GB of Apple, the new iPad begins with a storage of 32GB. It is a good value for money when you consider it is cheaper than the entry-level iPad Air 2.
Sony PS4 Pro
This gadget is fantastic for 4K TV owners.
The battle between Microsoft's Xbox series and Sony's PlayStation consoles and is hard-fought one, but right now it seems the PS4 Pro has the advantage over the Xbox One S, all thanks to a combination of great games, good hardware, and a benevolent online offering.
This PS4 Pro, which is an improvement on the already very strong PS4, supports HDR and 4K technologies; in addition to improvement in frame rate due to increased processing speed, gaming now look smoother, cleaner, and crisper.