Ivanka and Donald Awkward Moments
Ivanka and Donald Awkward Moments exposed, Although Donald Trump is known for his flaws, no one can accuse him of not loving all of his children, particularly Ivanka, his eldest daughter. Born to Ivana, the first wife of Donald, Ivanka has his father's heart to the extent that the admiration of these two for each other has been noticed by the press though for all the wrong reasons. From overly-close photos to cringe-inducing comments in the media, Donald and Ivanka have definitely earned their distinction as the most awkward daughter and father duo in the world.
Below are some of the awkward moments of Donald and Ivanka:
Donald Trump Once Said That He Would Date Ivanka If She Wasn't His Daughter
In an interview on The View, Donald made more than just disturbing comments regarding his daughter.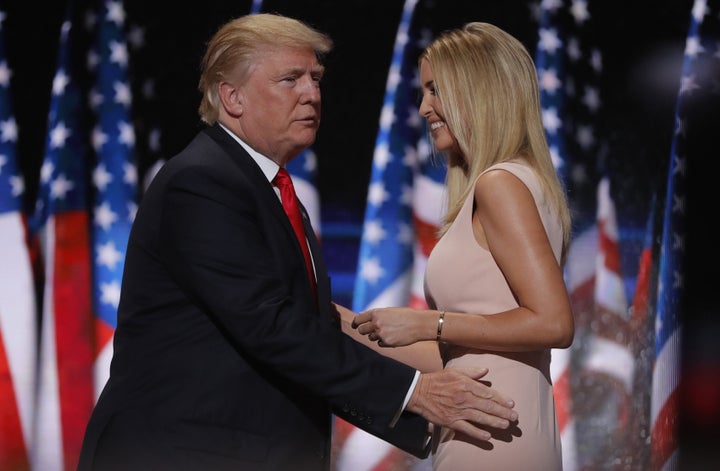 He engaged in a conversation regarding Ivanka posing for Playboy and said that he does not think Ivanka would pose nude in the magazine and added that she does have a great figure. It also gets more disturbing by claiming that if Ivanka was not his daughter, he would be dating her.
Discussing the Voluptuous Body of Ivanka
Donald has made some disturbing comments with Stern about his daughter on more than 1 occasion. In the year 2006, when Donald returned on The Howard Stern Show, they moved the conversation to the breasts of Ivanka.
Stern also commented that Ivanka looks voluptuous and asked if she would get implants. Instead of shutting down the discussion regarding the breasts of his daughter, Donald responded that she did not get implants. Donald also added that she has always been voluptuous, tall, and has an amazing beauty.
Even when Donald is not saying anything alarming regarding Ivanka, some have pointed out as well as raised their eyebrows at the awkward body language.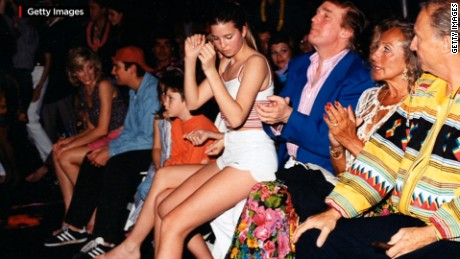 From constant kisses to rubbing her shoulders, it seems that Donald goes out of his way to make some unnecessary body contact with Ivanka.
Donald Talked about Ivanka on The Apprentice's Set
People who witnessed the behavior of Donald from a distance are disturbed by the crass comments he often makes about his daughter.
The Associated Press in 2016 interviewed former The Apprentice crew members and asked on how he acted on the set. Most of them recalled the time when Donald would make remarks to the crew. A crew member recalled that Donald once made disturbing comments about the behind of a camerawoman and compared her to Ivanka's beauty.
Donald Compared Stormy Daniels to His Daughter
Some of you might have heard about Stormy Daniels. She is an adult film star who claimed that Donald and she had an affair back in 2006 while Melania is pregnant with Barron.
It turns out that Daniels reminded Donald about his daughter in spite of how creepy it sounds. In an interview, Daniels admitted that Donald once compared her to Ivanka. She said that Donald told her that she was somebody to be reckoned with, smart and beautiful like Ivanka.