Haitians clashed with police when they celebrated the funerals of seven people killed in anti-corruption protests, October 31st, 2018.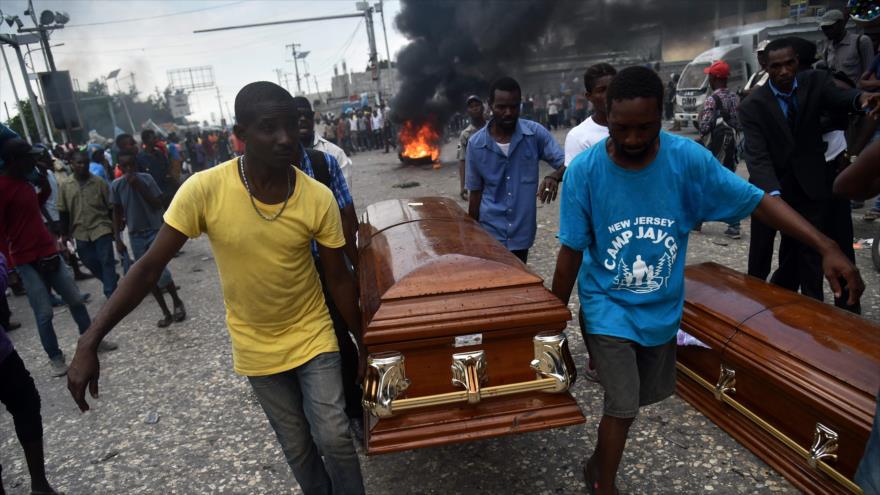 The images published on Wednesday show several people walking as they carry the coffins of the dead through the streets of Port au Prince, the capital of Haiti, while some protesters face the police, in addition to barricades and burn tires.
On October 17th, seven people were killed during clashes between protesters and police officers in Port-au-Prince, while Haitian President Jovenel Moise commemorated the 212th anniversary of the death of Emperor Jean-Jacques Dessalines.
The Senate Special Commission of Inquiry published last year a report that pointed to 14 former Haitian government officials as the people involved in a diversion of funds, however, none has been prosecuted by the Justice.
Think your friends would be interested? Share this story!